last june 12 is the Philippines independence day, the same day we held our
DOST SEI
scholars-alumni get together in
Kamayan sa Palaisdaan
hotel and resort in tayabas, quezon province. We selected that same day not because we have the true blood like of those brave bayanis like bonifacio, aguinaldo or mabini streaming on our veins, and celebrating the meaning of their success, but rather ...very simple, it just a holiday. that's it ..and we thought it's the best time to leave our work for the mean time and connect once again to our old friends, coordinators and new friends as well. our gathering is really remarkable. we did some games, we ate good foods, we had simple presentation, chats and mingled with my old friends and other co-scholars. the place is great too and we're very blessed because of the nice weather.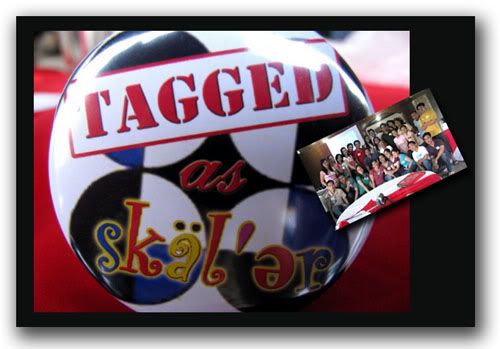 i saw some of my friends in college, even not majority from my batch attended, still it was fun and really inspiring. we knew that during our days on college we are not as blessed enough like other students with their silver or even gold spoon on their mouth or others enjoying the benefits of popular or known universities in the country, but we are very thankful that we really enjoyed the help of that scholarship program... (and thanks to your taxes too... at least it goes to the right people and not just on the pockets of those few oops... many? you know what i mean...) and i am proud to say that we don't even have to ask our parents for our tuition fees or even allowances. I also want to personally thanks our coordinators that time. to their willingness to share... of course their effort and perseverance just to help us continue and finish the program.
I learned something valuable that day, two things... one...
"
that there are things in these life that we considered big deal to other people but maybe simple things to others, sometimes there are things we even ignored, but great things to other
".
it is really depend on our own perspective in life... sometimes we just thank people for doing their best to do their job. but then at the end you'll realized it not really a job for them anymore but rather a mission... yes a mission. i felt so blessed that we become part of their mission. and i wish and hope that they will still able to help so many people through their good effort for the fullest fulfillment of that mission. two...
"
we will not always get what we want in life, unless we give what we have to others
.
"
hey! i am not a preacher... i don't know about you but it's the rule. i understand that its not always in a form on money. i am still thinking that one day you and i will become part of an honest-to-goodness mission and someday somehow we also become part of the fulfillment of other people dreams too. and hey.... try to create your own tag too.