Story telling muna tayo. This is a story from
Francis
again. I found this nice kaya naiisipan ko sya i-post. Actually, i just jot down the words (word for word) from a video, pinagtyagaan ko yan i-type para mashare dito. Medyo may konteng changes lang ako ginawa kasi 'yong ibang part medyo destorted. But it doesn't matter, the important is the moral lesson. Right?
You may start. Enjoy reading.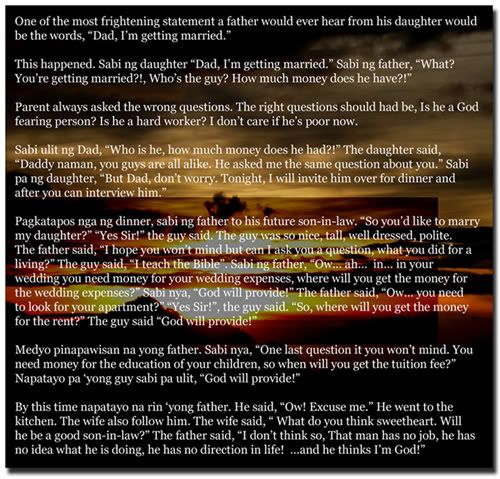 Summary:
The Bible does say that Lord is a good provider but the same Bible also says, "He who does not work, should not eat".